Roosevelt Senior High School Minneapolis, Minnesota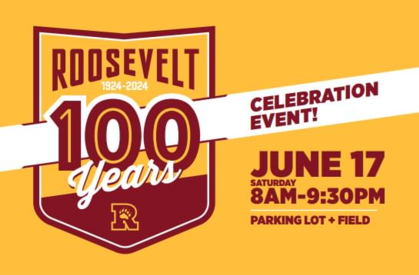 8-1pm...Car Show and School Tours
11-1:30 Alumni Football
11-2pm..Photo Booth
12-3pm..Fun on the Field
12-9:30pm..BANDS
4-9:30pm..Food trucks and more
Event is free, multiple things for purchase. Cash only event.
Questions? cschultz@mpls.k12.mn.us
Do you have news or items you would like to share?
Please contact the website administrator with your ideas or submissions.
Recent donations to the RHS Class of '67. Thanks to those who have donated.
Jeanne (Husing) L'Heureux
Alan Engstrom
Catherine (Nelson) Scholtes
If you wish to make a donation, please select the Donations page on the main menu and follow the instructions.