Roosevelt Senior High School Minneapolis, Minnesota

What's New?
From: Dean Eisfelder
Notice to all Teddies that Remember the School Band and Orchestra



Back in 1966 or 1967, the Roosevelt HS Band and Orchestra, directed by Richard C. Johnson, made a recording of their favorite pieces of music. The original recording was available on a vinyl LP album. Now, 50 years later, the same recording is available in digital format on a CD. If you are interested in purchasing the CD version of this original recording, please contact Dean Eisfelder by email at

s_eisfelder@q.com

. The cost is $10.00 and all orders must be received by August 30th. The CD's will be distributed at the reunion and payment will be collected at that time. Some of the songs recorded on the album include Man of LaMancha and La Rosita by the Concert Band, Trepak and Eine KeineNachtmusic by the Orchestra, the St James Infirmary Blues by the Dixieland Band, and our School Song by the Varsity Band.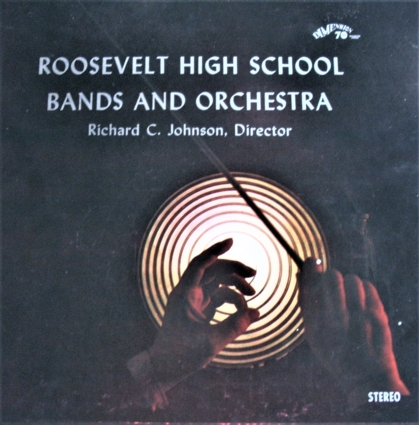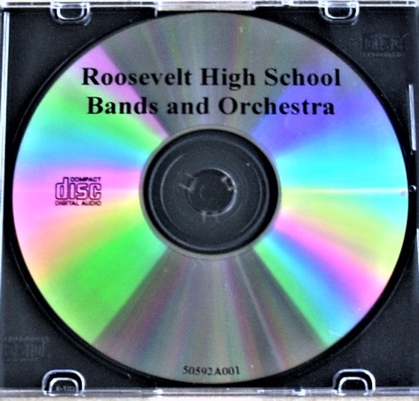 New lists of attendees for the RHS Tour and Happy Hour on Friday September 8th. These lists will be updated often along with Reunion registrations for Saturday, September 9th, so check back often.
Today's numbers:
RHS Tour 125
Happy Hour 142
Reunion 205
Attention All Classmates!!
The location for the Happy Hour following the tour of RHS on Friday, September 8th, has changed. Buster's was unable to accommodate the number of people attending this event and wanted to charge each guest, and impose a one hour time limit on our event. Needless to say, we posted this as a free event and want to keep that promise to our classmates, so we have decided to move to a different venue.
The Richfield American Legion has graciously agreed to welcome our group! We will now be able to re-open registration for this event.
Richfield American Legion Post 435
6501 Portland Avenue
Richfield, MN 55423
There is plenty of free parking and lots of space for you to mingle and visit with your classmates. Full dinner menu and bar available.
If you are already registered for this event, you don't need to do anything. Just show up at this new location and prepare to have a great time!
If you were unable to register for this event because registration was closed, you may now register using the following link:
http://www.rhs1967.com/ep_event.cfm?EventID=6100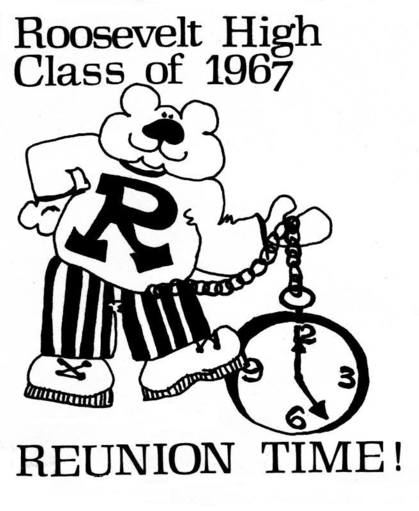 Greetings Class of 67!
It's hard to believe that our 50th reunion is not far away, so please put the dates of September 8 and 9, 2017 on your calendar and spread the word!
Friday September 8: Tour of RHS. Meet in the auditorium at 3:20 pm. Do not arrive early as school gets out at 3:00 pm. Park on 28th Avenue.
Happy Hour at Richfield American Legion Post #435 following the RHS Tour. 6501 Portland Avenue, Richfield, MN 55423. Plenty of free parking.
Saturday September 9: Gathering at Hyatt Regency Bloomington conveniently located near MSP Airport, MOA and light rail

(Blue Line).


3200 East 81st Street
Bloomington, MN 55425
952-922-1234
Room rates will be $129 (for both Friday and Saturday nights)...ask for the Roosevelt Reunion rate.
Be sure to hold these dates, and all details will be communicated in an early June mailing.
If you have moved, changed addresses or phone number please adv

ise
Nancy Lande Dow at nldowser@gmail.com
.
Notice regarding hotel reservations: If you have experienced any difficulty when trying to book a hotel room, please contact the hotel and try again. Additional rooms have been added to the block of rooms available for Friday, Saturday, and Sunday (September 8 - 10) for the Roosevelt Reunion.
The following user-friendly link will take you directly to Roosevelt Reunion at the hotel where you can book your room online.
https://aws.passkey.com/e/15453892

Your generous contribution is very much appreciated...
Susan Landin $100
Steven & Kathryn Belor $100
Steven Hollinbeck $200 (In Memory of Rick Bakke)
Dale Wagnild $200 (In Memory of Rick Bakke)
Doug Martin $200 (In Memory of Rick Bakke)
Anonymous $200 (In Memory of Rick Bakke)
Cathy Nelson (Scholtes) $50
David Hawkinson $100
Cathy Danicich (Timmers) $100
Sharon Wangley (Goodman) $100
Anonymous $50
Anonymous $500
Anonymous $100
Anonymous $40 (2)
Anonymous $40 (for piano player at Reunion)
Would you like to make a donation? http://www.rhs1967.com/class_custom.cfm?page_id=760567