Roosevelt Senior High School Minneapolis, Minnesota

What's New?
The RHS Class of '67 has made a donation to Roosevelt High School.

Classmates: Do you have photos to share from the reunion events?
Use the Contact Us link on the menu. I cannot guarantee we will use all of the photos due to space limitations, but I will use as many as possible.
Many thanks to the RHS Class of 1967...
I'm certain I can speak for the committee when I say we are so glad you were there to celebrate our 50 Year Reunion. To those classmates who were unable to attend, we missed you and hope to see you at the next reunion. What a wonderful thing it is to connect with current and past friends from our school years!
None of the events of the past two days would have happened without the efforts of the dedicated reunion committee. These classmates have volunteered their time to make the reunion enjoyable for everyone and they deserve a big thank you.
The Reunion Committee:
Judy Antoine Gavin
Ellen Floody Zacko
Peggy Hjermstad Rupp
Steve Hollinbeck
Nancy Lande Dow
Sheila Lundeen Turgeon
Yvonne Lunderborg Nordstrand
Sharon Nordos Ledin
Bruce Olson
Jean Pilarski Mickle
To those that contributed their time and effort in other ways, thank you for your help.
If you are wondering what will happen to this website now that the parties are over, it will be here! Come back often, keep your address information and profile updated, and continue to connect with your classmates. Pictures from the reunion will be posted as they are available. If you know of a classmate that has not found the website, please encourage them to join. If you have contact information for a missing classmate, or you have news that you want to share with the class, please use the Contact Us link.
In closing, it has been my pleasure communicating with many classmates to create this website. I have enjoyed every moment. Thanks to everyone for making our website better each day.
Linda Syverson Stinar
Website Administrator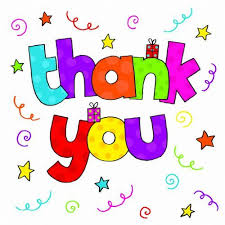 Thank you Dean Eisfelder for creating the Band and Orchestra CD and sharing with our classmates.
Thank you Craig Johnson for the DVD with the Roosevelt Standard and yearbooks from all three junior high schools.
Both of you went the extra mile to help us remember how special the Class of '67 was!
Note From Craig Johnson:
While looking at the Hennepin County website yearbook site, I ran across some recently added Jr. High yearbooks that they have scanned. They are high quality postings. These include the following:
Folwell, 1964 - 1969, 1972, 1974 - 1977. The earlier ones cover seniors only, the later ones include all classes.
Sanford, 1964, 1965, 1975, 1976, 1977
Nokomis, 1962-1963; missing is the 1963-1964 yearbook for our class.
There are even a few elementary school ones, but none of ours.
They take Jr. High yearbook donations so if anyone is inclined, they can contact Bailey in Special Collections at 612-543-8200.

Your generous contribution is very much appreciated...
Susan Landin $100
Steven & Kathryn Belor $100
Steven Hollinbeck $200 (In Memory of Rick Bakke)
Dale Wagnild $200 (In Memory of Rick Bakke)
Doug Martin $200 (In Memory of Rick Bakke)
Bill Urseth $200 (In Memory of Rick Bakke)
Anonymous $200 (In Memory of Rick Bakke)
Cathy Nelson (Scholtes) $50
David Hawkinson $100
Cathy Danicich (Timmers) $100
Sharon Wangley (Goodman) $100
Vicki Larsen (Anderson) $100 (In Memory of Kathy Chase)
Sheryl Kolsum (Turner) $120
Candace Moen (Carlson) $120
Dawn Lamberger (Downing) $60
George Jackson $60
Steve Price (Signs for the Reunion)
Tom Taff (Balloons for the Reunion)
Anonymous $50
Anonymous $50 (In Memory of Linda Linder (Waller)
Anonymous $500
Anonymous $100 (2)
Anonymous $40 (3)
Anonymous $40 (for piano player at Reunion)
Would you like to make a donation? http://www.rhs1967.com/class_custom.cfm?page_id=760567