Richard Johnson felt music in his bones, and enabled countless teenagers to feel it in their hearts.
From 1963 to 1983, Johnson led the band and orchestra programs at Roosevelt High School in Minneapolis, with a high point in 1974 of taking second place in an international music festival in Vienna, competing against bands from around the world.
"He was probably the best teacher we had in the entire time we were in high school," said Deb Elliott-Pearson, now a doctor in Montana, who was on that trip. "He made us feel like we knew what we were doing, but that we could also improve. He was the kind of person who pushed you enough to think, 'Yeah, I can.' "
Johnson, 92, of Minneapolis, died Feb. 2 after emergency hip surgery.
His daughter, Heidi Stokes of Minneapolis, said her father was a private man with guarded emotions when she was young, "but when he turned his talents toward conducting, that's where I saw his soul, or his spirit. What he was able to pull out of a high school choir or band was incredible."
Johnson grew up in Brandon, S.D., the sixth and youngest of a Lutheran pastor's family. Music was a part of his life early on, and he was known for his beautiful baritone voice. Stokes once found a letter that Johnson's father had sent to him while he served as a radioman aboard the Navy flagship USS Argonne in World War II.
"My grandfather told him to sing it out, to get through whatever the war presented through singing," Stokes said. "For my dad, music became an almost spiritual place to be."
Johnson graduated from Augustana College in Sioux Falls, S.D., with a double major in history and music, and was active in band, choir and orchestra. There, he met fellow music major Joyce Van Steenwyk; they were married for 65 years. He taught high school history and led bands in Rock Valley, Iowa; Luverne, Minn., and South High School in Minneapolis before arriving at Roosevelt.
While Johnson might have taught at the college level, his sense of community service rooted him at Roosevelt, said Stokes, who also was one of his high school students. "Kids would tell me, 'Oh, I can't believe your dad. I can talk to him about anything,' and I was like, 'What?' " she said with a laugh.
"He would get involved in troubled kids' lives and you'd never know. When someone helps you achieve a potential you didn't even know was there, you live with that forever."
Ken Strand of Chanhassen was among those who traveled to Austria and now, as an elementary school teacher himself, marvels at how Johnson managed a group of lively teenagers. He remembers seeing East Berlin and going through Checkpoint Charlie, "which was an eye-opener for a 17-year-old kid," and exactly the sort of history lesson that Johnson wanted to combine with the music.
Strand continues to play trombone, currently with the Minnesota Valley Community Band in Chaska. "The best friends I have today are people I've met through music, and I owe that to him," said Strand, who also encourages his fifth-grade students to join the school band, "telling them how important it was to me."
Elliot-Pearson kept in touch with Johnson, saying he became a friend "long past the time he was our teacher." She also noted how many of his former students now are professional musicians, or in the music industry, or who simply have kept music in their lives.
Known in school as the Music Man, "he instilled a love of music that stuck with us for 40 years," she said.
Johnson is survived by his wife, Joyce; children Kristi Johnson (Gene Rebeck), Duluth, and Heidi Stokes (Brad); a grandson, and many nieces and nephews.
Music-filled services have been held.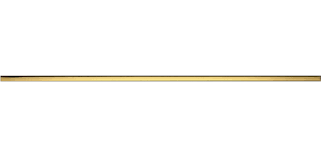 Tom Tomeo Ohno
Tom Tomeo Ohno, age 74 of Bloomington, passed away on October 11, 2002. He taught math and coached baseball at Roosevelt High School in Minneapolis for 26 years. He also taught at Lincoln Junior High and Cretin-Derham Hall. Tom had a passion for coaching kids and helping the community. He also spoke to students about his personal World War II internment experience. Preceded in death by parents, brother Joe, and sister Miyako (Ken) Yamaguchi. Survived by his wife, Reiko, daughter, Pamela (Tim) Dagoberg, and son, Robert (Pamela), grandsons, Erik and Jack Dagoberg, and Benjamin and Samuel Ohno, brothers, Fred (Emi), and Henry, sisters, Takiko Hazemoto, Marian Kikuchi, Amy (Paul) Shimada, Nobuko (John) Ikeda, Sakiye (Albert) Tsuchiya, and Sally Sudo, many nieces and nephews. A celebration of Tom's life will be held at 5:30 pm on Friday, October 18, 2002 at Transfiguration Lutheran Church, 110th Street & France Avenue South, Bloomington, MN. Private interment. Memorials are preferred to the Japanese American Citizens League - Twin Cities Chapter Scholarship Fund. WERNESS BROTHERS 952-884-8145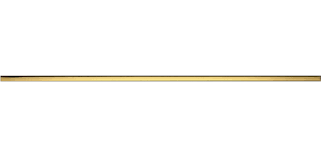 Muriel Ruth Weist
Wiest, Muriel Ruth Age 96, of Mpls, passed away Oct. 11, 2011 of dementia. Muriel was a long time teacher at Roosevelt High School in Mpls. Preceded in death by parents, Anna & John Wiest of Philadelphia, PA and eight siblings. Survived by her brother, Quentin Wiest of Ridgewood, NJ and numerous nieces & nephews. A memorial service will be held Saturday, August 4 at 2:00 PM in the Border Chapel at Hennepin United Methodist Church, 511 Groveland Ave., Mpls, MN 55403-3223 Phone 612-871-5303. Interment will be at Lakewood Cemetery in Mpls.
Published on August 1, 2012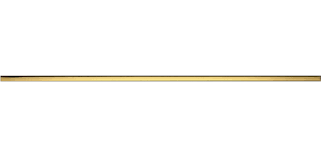 John Clark Wells
John Clark Wells Born Mpls, MN, 8/13/1904, died Mpls, MN, 10/26/2002. Retired educator, coach, principal of Roosevelt High School for 17 years. Served on the Minnesota State Athletic Commission, was an active Shriner and 32nd Degree Mason. Avid hunter, fisherman, sportsman. Survived by granddaughter, Michelle Dickson of Vail, CO; brother, Perce Wells of Abington, PA; 7 nieces, 1 nephew; stepchildren, Roger and Doug Kirchner, and Beverly Fink; 9 step-grandchildren and good friend, Jim Winick. Preceded in death by wives, Grace Finch and Gladys Kirchner; daughter, Carolyn Siderakos and 3 brothers, Kenneth, Walter and Marshall. Memorial service Saturday, Nov. 9, Roosevelt High School Jack Wells Gymnasium at 11 am. Thank you to Evercare, MN, Redeemer Residence. Memorials to Roosevelt High School Foundation, 4029 28th Ave., Mpls, MN 55406.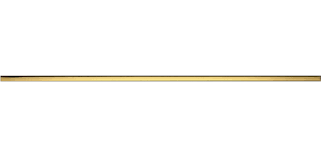 Andrew James "Jim" Heller
Heller, Andrew James "Jim" Age 94 of Edina, MN, passed away peacefully at home on July 4, 2015. He was born on a farm in South Dakota in 1920. He attended college in Sacramento, CA earning an Associate of Arts degree. Returning to South Dakota in 1940, he attended Northern State University in Aberdeen, SD where he earned a teaching certificate. He enlisted in the Marine Corps in 1942 and was assigned to Gustavus Adolphus where he earned a B.S. degree. Following boot camp at Paris Island, SC he was transferred to Camp Lejeune, NC for advanced training and then to Quantico, VA for officer's training, and commissioned a 2nd Lt. After further training at Camp Pendleton, CA he was assigned to amphibious attack vessel APA-221 Oneida for 14 months, all spent in various landings in the South Pacific theater, including the invasion of Okinawa. He was discharged as a Captain in 1946. He had a deep love of music. Through both his college and post-war years, Jim was a performing musician in various touring dance bands. Beginning in 1946 he spent seven years as a principal and band teacher in McLaughlin, SD. Starting in 1953 he taught in the Minneapolis Public Schools for 34 years until his retirement. Most of those years were spent at Roosevelt H.S. teaching social studies and as a work coordinator. He also taught at Lincoln Jr. High, South and Henry high schools. He was actively involved in professional organizations. He was President of the Minneapolis Federation of Teachers, VP of the Minnesota Federation of Teachers and VP of the American Federation of Teachers - AFL/CIO. He was one of the leaders of the 1970 teachers' strike that led to the passage of the Public Employees Labor Relation Act of 1971 which provided collective bargaining rights for all public employees in Minnesota. From 1973 to 1988 he was an elected trustee of the Minneapolis Teachers Retirement Fund. After retirement he was President of the Minneapolis Retired Teachers Organization. Always interested in furthering his education, during his teaching years he spent summers studying at various institutions. He earned a Masters of Education at the University of Colorado. He also studied at the Universities of Minnesota, Wisconsin (Madison), Connecticut, Washington (St. Louis), Hawaii (on an East-West Center grant), Singapore (on a Fullbright Scholarship), and at the College of St. Catherine. Jim was preceded in death by his parents, Andrew and Ida; four sisters and one brother. He is survived by his wife of 47 years, Nancy; son, John Heller (Laura); stepchildren, Rick Dahlen (Holly), Ron Dahlen (Jamie) and Cynthia Rasmussen (Peter); 12 grandchildren and 13 great-grandchildren. A celebration of Jim's life will be held on Wednesday, July 15 at St. Edward's Catholic Church, 9401 Nesbitt Ave S., Bloomington, MN. Mass at 11:00 a.m. with visitation one hour prior. Memorials to Sharing & Caring Hands or charity of your choice. Cremation Society of MN

Hanson, Douglas A.
Hanson Douglas A., age 73, of Mpls. Mpls. Teacher & Counselor Roosevelt High School/Mpls. Public Schools 1953-1990. Trustee Mpls. Teacher's Retirement Fund 1987 to present. Preceded in death by parents, Arthur & Myrtle. Survived by wife, Joan; daughter, Barb (Eric) Pederson; son, Scott (Sherry) Hanson; grandchildren, Alex, Sam, Neal and Natalie; brother, Gary; and other relatives. Services Monday 10 am Minnehaha United Methodist Church, 3701 E. 50th St. Visitation Sunday 5-8 pm at Washburn-McReavy Nokomis Park Chapel, 1838 E. Minnehaha Pkwy. Masonic Service at 7:30 pm. Visitation also 1 hour prior at church. Interment Ft. Snelling Cemetery. Memorials preferred. Washburn-McReavy Peterson-Stohlberg 612-721-1651
Published on June 27, 2002